About School
Dance is an art which can approach people with its positivity. Following the footsteps of the maestro, Uday Shankar, we not only focus on the contemporary technics, but our institution believes, that amalgamation of Indian traditional routine and modern technics, can construct a unique and strong foundation on the course of the dance. This belief helps our students and performers to enter into a world fulfilled with expressions, emotions and full of activities, binding the members into a huge family.
We showcase the Indian Contemporary form of dance and live up to experimentation of our imaginations through our movements and postures protecting both their aesthetic and symbolic values. We consider our audiences to naturally read emotions and feelings while watching someone performing on the stage and somewhere they themselves get connected to that. That is the reason we try to keep our choreographies simple but at the same time elegant and detailed so that everyone can understand the story behind the performance and enjoy equally.
About Teacher
1. Completed Master Certificate Course in Uday Shankar Style of dance from Udayan Kalakendra under Smt. Mamata Shankar.
2. Got training in Kathakali Art Form from Smt. Luna Bose and later from Late Guru P. Govindan Kutty, Kolkata Kalamandalam.
3. Attended workshops conducted by Paul Taylor Dance Company and the Legend Smt. Amala Shankar at West Bengal State Music Academy, Kolkata.
4. Got basic training in Kalaripayattu art form from Ranjan Mullarat from Bangalore.
5. Worked as Choreographer for Airport Authority of India project for Subroto Park Airforce Dept. Delhi.
6. Worked as a dance trainer at Central Modern School, Baranagar.
7. Worked as a Choreographer for Cerebral Palsy children organised by TTIS, Kolkata.
8. Choreographed for The Telegraph Awards.
9. Worked as a Choreographer at Bangladesh Shilpakala Academy at Dhaka.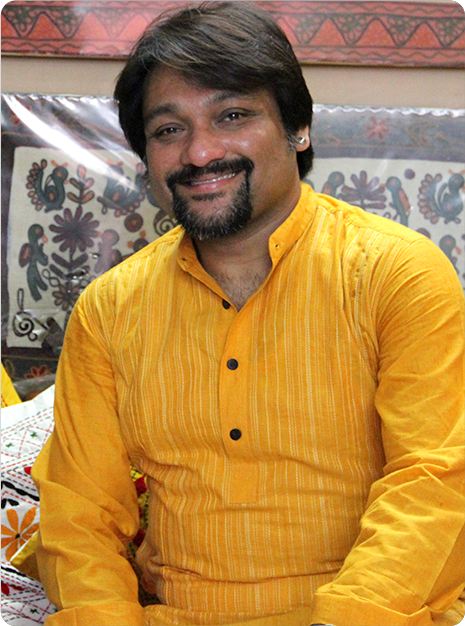 Class Timings
ONLINE FOR BEGINNER GROUP

Senior Batches

Special Solo Class

Saturday

9am till 1pm (Batch wise)
4pm till 7pm (Batch wise)

Monday

(Morning) 10am till 1pm (Batch wise)
(Evening) 5pm till 7.30pm (Batch wise)

Any Day Morning

10am till 1pm (Batch wise)

Wednesday

5pm till 8pm (Batch wise)

Tuesday

(Morning) 10am till 1pm (Batch wise)
(Evening) 5pm till 7.30pm (Batch wise)

Saturday & Sunday

Overseas Candidates

5pm till 8pm (Batch wise)

Thursday & Sunday

(Morning) 10am till 1pm (Batch wise)
(Evening) 5pm till 7.30pm (Batch wise)

Friday

Overseas Candidates Senior Group (18+)

6.30pm onwards