Welcome to Hritaal Dance Centre
Dance is an art which can approach people with its positivity. Following the footsteps of the maestro, Uday Shankar, we not only focus on the contemporary technics, but our institution believes, that amalgamation of Indian traditional routine and modern technics, can construct a unique and strong foundation on the course of the dance. This belief helps our students and performers to enter into a world fulfilled with expressions, emotions and full of activities, binding the members into a huge family.
We showcase the Indian Contemporary form of dance and live up to experimentation of our imaginations through our movements and postures protecting both their aesthetic and symbolic values. We consider our audiences to naturally read emotions and feelings while watching someone performing on the stage and somewhere they themselves get connected to that. That is the reason we try to keep our choreographies simple but at the same time elegant and detailed so that everyone can understand the story behind the performance and enjoy equally.
Jaydeep Palit
Exploring the World of Uday Shankar Dance Style.
The Director's wand creates magic on stage with every swipe. Hritaal has been created and nurtured by his golden hands. Jaydeep Palit, the Choreographer with a huge bundle of experiences, an array of dance techniques to showcase and lots of love for his students.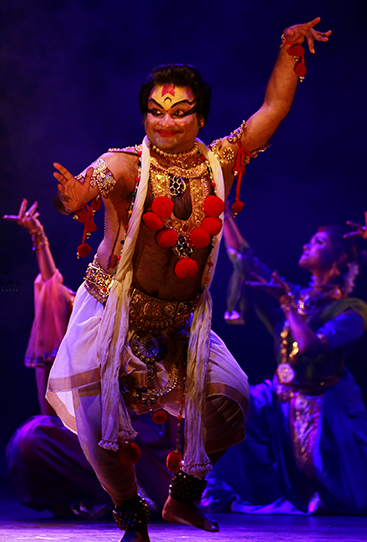 Rasa Abhinaya
Rasa abhinaya is a production based on 9 rasa or emotions of our daily life. In